Happening Now
Hotline #1,125
July 12, 2019
Amtrak Announces Contemporary Dining To Be Expanded; Summer By Rail 2019 Continues; Gulf Coast Restorations Advances; FTA Announces $300million In Funding; House FTA Oversight Hearing Planned; Extreme Rain Hits DC; Bridge Replacement Advances In Connecticut; MARC Service To West Virginia In Peril
Tell Us What's Happening Where You Live'! When you see rail-related news stories, op-eds, editorials, or letters to the editor in your communities, send them along to us! We include them in our social media efforts, along with the weekly Hotline. Send your news items to Joe Aiello at jaiello[at]narprail.org, and we will share it with members. Are you holding a rally, a community meeting, or another kind of rail-advocacy event? We can help spread the word if you send them to us. We can put them on the website, here. Please follow Rail Passengers on Facebook and Twitter to stay up to date on all things passenger rail.
---
The July/August 2019 edition of the 'Passengers Voice' is now available. Check out the stories on:
Summer By Rail 2019 With Chef Madi Butler

Supreme Court Affirms Right To Be On Time

View from the Hill - House Appropriators: It's National or Nothing

NTSB Cites Sound Transit In 2017 Tacoma Derailment

This Month's Poll Question - 'Should Rail Passengers fight to support all rail transportation, or primarily long-distance trains?'

And much more!
---
[Hotline #1,125 was edited July 15, 2019, to correct the deadline for Fiscal Year 2020]
Rail Passengers Association was disappointed to learn this week that Amtrak plans to extend its Contemporary Dining menu and dining service on to all of the long-distance trains east of the Mississippi.
The move takes effect October 1 -- the beginning of Fiscal 2020 -- as part of a package of changes rolling out on trains in the eastern half of the country. Western trains are not affected by this move.
"The problem isn't the food itself, it's the way the whole experience is handled," said Rail Passengers President and CEO Jim Mathews. "We understand the need to make lighter fare available to match the tastes of many modern travelers. But as it's currently executed on the Capitol and the Lake Shore, too often food items run short, there aren't enough hot options, and the presentation is perfunctory and off-putting."
Rail Passengers has been encouraging Amtrak to consider alternatives, but the railroad is moving forward with the plan to improve the financials on these routes. We agree with the need for a more flexible dining service, with more choice for passengers -- choice about what to eat, where to eat, and when to eat it -- but we think the Capitol and Lake Shore experience needs more improvement before going out to more routes.
We will continue to press for alternatives, and also to highlight the importance of good food to Amtrak riders on all routes. We have also offered to meet with Amtrak to offer constructive suggestions on food provisioning, menus and crew training.
---
Chef Madi was interviewed by Restaurant Business as part of her stop in New York City. She talked about the trip, her love for public transportation advocacy, and missing her dog. Read the full story here.
Keep track of all of Madi's adventures on the Summer By Rail website; on Instagram & on Twitter @railpassengers
Also subscribe to Rail Passengers Association's YouTube channel to watch Chef Madi's journey.
---
Rail Passengers President Jim Mathews presented as part of a panel of experts today on restoring Gulf Coast regional passenger rail service between Mobile, Alabama and New Orleans, Louisiana.
Hosted in Mobile by the Southern Rail Commission, the briefing was tailored for Alabama officials. Experts presented information on the recently awarded $33 million federal grant targeted at restoring this service, needs, impacts, costs, and benefits of bringing daily intercity passenger rail service back to the Gulf Coast, offline since 2005's Hurricane Katrina.
While Louisiana and Mississippi have already secured the lion's share of the local match for restoring the passenger train—with $10 million and $15 million respectively—Alabama will need to provide a $2.7 match to extend the service to Mobile. To help policymakers understand the return on investment for rail-served communities, and the direct and indirect benefits experienced by local businesses and regional economies, Mathews examined several case studies of successful state-supported rail services, including Amtrak's Downeaster and Amtrak Virginia. (This link takes you to all of the presentations delivered today, including Jim's portion.)
The project does have Alabama supporters: the Mobile City Council has already set aside $125,000 to design a downtown train station. Once the local funding is secured, the project should be able to move forward quickly. After that, advocates in Florida will need to begin building local support for a full restoration of service to Jacksonville.
---
The U.S. Department of Transportation's Federal Transit Administration (FTA) announced this week $300 million in federal funding for rail transit projects in Arizona, California, and Washington State.
"These federal grants to Arizona, California and Washington will improve mobility and the quality of life for those who depend on public transit every day," said U.S. Transportation Secretary Elaine Chao.
The grants are funded through the Capital Investment Grants (CIG) Program, which plays an essential role in funding the development of capital intensive rail projects.
FTA announced it will be allocating $100 million to each of the following projects:
The Westside Subway Section 3 Project in Los Angeles, California: 2.6-mile extension from the future Century City station to the Westwood/Veterans Hospital area, includes two stations;

The Federal Way Light Rail Project in Seattle, Washington: 7.8-mile light rail extension from the Angle Lake station through the cities of SeaTac, Des Moines, Kent, and Federal Way, includes three stations; and

The South Central Light Rail Extension in Phoenix, Arizona: 5.5-mile light rail extension from downtown Phoenix to the South Mountain Village Core, includes nine stations;
The FTA released an updated list of rail projects in the CIG pipeline:
| | | | | | |
| --- | --- | --- | --- | --- | --- |
| Project Name | Project Sponsor | Mode | Date Signed | Total project cost | CIG Funding Commitments |
| Caltrain Peninsula Corridor Electrification Project (CA) | Caltrain | Commuter rail | 5/23/17 | $1,930,670,000 | $647,000,000 |
| Purple Line LRT (MD) | Maryland Transit Administration | Heavy rail | 8/22/17 | $2,407,030,286 | $900,000,000 |
| Wave Streetcar (FL) | Florida Department of Transportation | Streetcar | 10/12/17 | $195,280,826 | $60,660,000 |
| SMART Regional Rail - San Rafael to Larkspur Extension (CA) | Sonoma-Marin Area Rail Transit | Commuter rail | 4/5/18 | $55,435,057 | $22,533,000 |
| Tacoma Link Extension (WA) | Sound Transit | Light rail | 5/15/18 | $214,613,395 | $74,999,999 |
| Santa Ana Streetcar (CA) | Orange County Transportation Authority | Streetcar | 11/30/18 | $407,759,966 | $148,955,409 |
| Lynnwood Link (WA) | Sound Transit | Light rail | 12/20/18 | $3,260,357,587 | $1,172,730,000 |
| Dallas DART Red and Blue Line Platform Extensions (TX) | Dallas Area Rapid Transit | Light rail | 5/28/19 | $128,744,912 | $60,760,380 |
| | | | | | |
| Los Angeles Westside Purple Line Extension Section 3 (CA) | Los Angeles County Metropolitan Transportation Authority | Heavy rail | TBD | $3,662,992,384 | $1,300,000,000 |
| Tempe Streetcar (AZ) | Valley Metro | Streetcar | TBD | $201,849,332 | $75,000,000 |
| Central City Line BRT (WA) | Spokane Transit Authority | BRT | TBD | $72,000,000 | $53,425,000 |
| San Francisco, Transbay Corridor (CA) | Bay Area Rapid Transit | Heavy rail | TBD | $2,771,200,000 | $1,250,000,000 |
| Phoenix, Valley Metro South Central Light Rail Extension (AZ) | Valley Metro | Light Rail | TBD | $1,345,200,000 | $530,000,000 |
| Seattle, Federal Way Light Rail Project (WA) | Sound Transit | Light Rail | TBD | $3,160,700,000 | $790,000,000 |
---
In related news, the House Committee on Transportation and Infrastructure announced that the Subcommittee on Highways and Transit will hold a hearing titled "Oversight of the Federal Transit Administration's Implementation of the Capital Investment Grant Program."
Committee leaders say the purpose of this hearing is to examine the how the FTA is implementing the CIG program and get answers on why distribution of funds has slowed to a crawl under the Trump Administration.
"We've compiled a lot of data from a lot of agencies about the new bureaucratic barriers and delays that are coming out of the FTA," T&I Chairman Peter DeFazio (D-OR) told reporters. "Remember, this is the administration that says streamlining is the answer to everything and they have de-streamlined, or unstreamlined, or roadblocked, or log-jammed, whatever you want to call it. So we're going to be plowing into that."
The Committee is likely to ask hard questions of FTA Acting Administrator Jane Williams on the Capital Investment Grant Program—who will certainly be glad to be able to point to this week's $300 million CIG grant awards. Many of the grant agreements greenlit between by the U.S. DOT under the Obama Administration were halted under President Trump after the President had engaged in public Twitter feuds with Democratic politicians—notably the Hudson River tunnels and Senate Minority Leader Chuck Schumer (D-NY).
Members will also hear the perspective of the people tasked with building out America's transit systems, with testimony from the American Public Transportation Association and the Kansas City Streetcar Authority.
---
With a full docket of work and not much time to accomplish it, Congress returned from the July 4th recess with several transportation-related hearings. The week ended with several key revelations about the timeline facing transportation advocates this autumn.
First, Senate Appropriators conceded that they will likely won't make the Semptember 31, 2019 deadline to pass the Fiscal Year 2020 budget. Failure to meet the deadline will require a short-term budget extension to avoid a government shutdown.
"I think we're headed toward some short CRs," said Chairman Richard Shelby (R-AL) of the Senate Committee on Appropriations.
The House has already passed the FY2020 transportation budget, with plenty of good news for rail and transit.The Senate Appropriators Subcommittee on Transportation has yet to schedule a hearing for FY2020, though Chairwoman Susan Collins (R-ME) has traditionally been a strong supporter of Amtrak.
Additionally, the Senate Environment and Public Works Committee held its first hearing on the coming surface transportation reauthorization.Tasked with drafting authorizing language for highways, EPW will likely lead off the reauthorization process ahead of the other relevant committees.
However, attendees hoping to hear an exchange of new and interesting ideas for transportation walked away disappointed. The discussion mostly centered on longstanding points of conflict between Democrats and Republicans: the effects of climate change on infrastructure, new sources of revenue to shore up the failing highway trust fund, and reducing regulations related to environmental and project review.
There was one point of bipartisan consensus: the need to move the reauthorization legislation along in a timely fashion, avoiding the dozens of short-term extensions that plagued the process the last time around.
"If we do not pass a long-term surface transportation bill, and instead pass a series of short-term extensions, we will undermine our states' abilities to plan for these challenges," EPW Chairman John Barrasso (R-WY) emphasized at the hearing.
Of course, EPW will need to wait on Senate Commerce (intercity rail), Senate Banking (transit), and Senate Finance (revenue) to come up with their pieces—not to mention the House of Representatives. With so much distance between the two parties on key areas like autonomous vehicles, fuel efficiency standards, pay-fors, and high-speed rail, congressional analysts predict 13 months might not be enough to get it done ahead of the September 30, 2020 deadline.
---
In Extreme Weather, Transit Keeps People Moving
When roads are swamped, trains can keep running
July 10, 2019
by Sean Jeans-Gail
Washington, D.C. – Maryland – Virginia (DMV) residents experienced a rough post-July 4th holiday commute on Monday, with torrential rains causing flash flooding, road closures, and snarled commutes.
While the DMV region is used to sudden tropical storms in summer months, the July 8th storm broke a 148-year-old record, according to National Weather Service meteorologist Andrew Snyder, dropping 3.3 inches of rainfall in a single hour.
That spelled trouble for motorists.
D.C.'s Homeland Security Emergency Management Agency (HSEMA) issued a warning to Washington, D.C. drivers, saying that due to today's severe weather, the Bowser Administration advises road closures along several key corridors, to remain in effect during the duration of the afternoon rush hour.
Click here to continue with Sean's blog.
---
Rail Passengers Track Update: Where are we and what are we working on? This section will give you updates on what Rail Passengers HQ is up to.
Jim Mathews, President & CEO, started his work week in New York City, meeting with our marketing partners to begin revamping our messaging and our website to bring a new generation of advocates to the cause. Then he prepared an extensive review of economic-benefits "success stories" and traveled to Mobile, Ala., in support of the Southern Rail Commission's efforts to kick off new twice-daily service between Mobile and New Orleans. Meeting with a group of Alabama legislators, Mobile city council members, and representatives from Alabama's congressional delegation and top finance officials from Gov. Kay Ivey's staff, Jim outlined the ways frequent service in short corridors are already paying dividends today -- from Virginia's ballooning NEC extension service to the Downeaster and the Hiawatha. Jim took several follow ups from the attendees, and it's quite possible that we'll see service start as soon as 24 months from now.
Sean Jeans Gail, Vice President of Policy, worked with Senate transportation committees to better understand Amtrak President Richard Anderson's June 26 testimony and what it means for the National Network. He also helped prepare Jim Mathews' testimony before Mobile policymakers and business leaders to explain the economic benefits of train service.
Carolyn Cokley, Director of Customer Programs, will be meeting with all stakeholders in East Lansing to discuss the final details for the station volunteer kickoff. We have a tentative date for mid-August and will be ready to make an announcement by the next Hotline. Carolyn has also scheduled a meeting with Amtrak to discuss the new direction of the Amtrak Customer Advisory Committee (ACAC).
Joseph Aiello, Northeast Field Coordinator, has been playing catch-up with some local advocacy issues, now that the northeast leg of Summer by Rail is over (Joe will be joining Chef Madi in his hometown of Chicago later in the month). Joe has also been busy working with the DC staff on preparing for the fall meeting in Sacramento.
Bruce Becker, Vice-President of Operations, joined with Jim & Jonsie in New York City for this week's meeting with with our digital development partners.
Jonsie Stone, Director of Resource Development, began the week in New York City along with Jim and Bruce meeting with our digital development partners for a kickoff meeting to redesign the Rail Passengers Association's website. Also, Jonsie met with Texas Central, had several calls with RailNation sponsor prospects and worked on new direct mail campaigns.
This week we welcomed aboard Rail Passengers' new Membership Manager, Kimberly Williams. Kim is a DC native and frequent MARC train traveler. Kim was most recently the National Health Council's Senior Associate, Member Services and Certifications, which included management of the Standards of Excellence Certification Program® and the annual publication of the Nonprofit Revenue Survey and Nonprofit Compensation Reports. This role also included other responsibilities in membership, development, and database management. Prior to that experience, she worked in education with City Year and in professional services with Hobsons. She holds a BA in elementary education from the Massachusetts College of Liberal Arts. Jim Mathews, CEO, says Kim is here to bring focused attention from a single dedicated staffer to making our membership process better -- from joining and renewing to making the most of your member benefits. We are excited Kim has joined our team and she will help facilitate your Rail Passengers membership journey. Please give her your best wishes when you call the office!
---
The Rail Passengers Association would like to thank Talgo, Inc our Annual Partner for their support.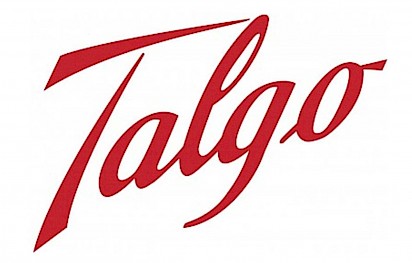 ---
In follow up to a story we covered here in the Hotline back in February, Denver's Regional Transportation District (RTD) announced that in the two months since their partnership with Uber officially kicked off - over 1,200 ride passes have been purchased through Uber's rideshare app. RTD GM and CEO Dave Genova stated that "this is a great way to give people choices" and that this is opening open a new market for visitors to the city who normally may not use the local public transit options. The deal between RTD and Uber is a "first-of-its-kind" relationship that truly takes aim at solving the problem of last mile accessibility that many urban areas struggle with. While bus and commuter rail ridership has increased since January, when the deal was first announced, the RTD says that they are still waiting for more data to see just how much ridership is changing.
---
The Barre City Council voted this week to endorse a federal application funds to study passenger rail service being brought back between Barre and Montpelier, VT. The decision came down to the wire as Mayor Lucas Herring needed to cast the final vote to pass the motion 4-2. One of the councilors that voted against, Councilor John Steinman, pointed to the fact that the two cities are already connected by the "under capacity" Green Mountain Transit and argued that self-propelled buses are a better choice. Mayor Herring said that this comes down to finding different options for passengers.
The Central Vermont Regional Planning Commission is hoping to apply for a USDOT Better Utilizing Investments to Leverage Development (BUILD) grant to study the route. The next step will be for the state's Agency of Transportation to submit a report by December detailing the estimated costs of upgrading the current state owned line and a timeline for potential construction.
---
This week in Connecticut, U.S. District Court Judge Stefan Underhill rejected arguments by opponents of a planned project to replace a 122-year-old movable railroad bridge in Norwalk, CT, clearing the way for the project to move ahead. The opponents had argued in a lawsuit that there are cheaper alternatives for replacing or fixing the span.
The existing Walk Bridge, or Norwalk River Railroad Bridge, carries four Metro North tracks that serve about 200 trains daily, including Amtrak's Acelas & Northeast Regionals. It swings open to allow larger boats coming in from Long Island Sound to pass through to reach a gravel company, a marina and a once-industrial waterfront area that now holds chic condominiums. Metro North's Danbury Branch connects into the mainline just west of the bridge. Originally built by the New Haven Railroad, the bridge has seen diminished marine traffic requiring openings in recent years, with only 78 such occurrences recorded in 2016.
The U.S. Department of Transportation has said the $1.1 billion price tag includes engineering, rights of way and construction costs, including a new four-track interlocking system that will allow trains to switch tracks, improvements to another nearby rail line and rail storage area, and other related railroad and bridge projects. Connecticut has received about $161 million in federal funding for the bridge from a program intended to improve the resiliency of infrastructure after Superstorm Sandy. The agency also intends to use other federal funds during construction.
---
With all the news of the MBTA's recent downward spiral - spurred on by last month's derailment on the Red Line , MassDOT officials are looking for innovative ways to fund public transportation improvements in Greater Boston. One of the ideas that officials are looking at is having private developers pitch in with more than just new stations, as was done with the Boston Landing commuter rail stop (financed in part by New Balance) and the new Assembly station on the Orange Line (through private development). Boston Properties, as part of their agreement with the city to build new towers around North Station and the TD Garden, financed a below ground tunnel for riders to walk between the subway and commuter rail stations.
Mark Rosenshien, project manager for the Hood Park development in Charlestown, told the Boston Globe that since this project would rely on public transportation, he doesn't "have any problem investing in that system to make sure it works." Hood Park will be funding the cost of an extra train each afternoon on the Orange Line. The MBTA also has a deal in place with the Encore Casino in Everett to privately fund shuttle service on nights and weekends. The rise of transit-oriented development, while sorely needed, does put a strain on the current system and it makes sense to ask the private sector to help carry the burden.
---
The Maimi Herald reported this week that Virgin Trains USA officials said they plan to announce up to three new stations along the existing Miami to West Palm Beach route before the end of the year, in an effort to boost ridership. While the company is so far declining to name its new city stops, Hollywood and/or Boca Raton may well be on the list.
Virgin representatives say the company expects the new stations "will significantly increase ridership once operational," and that it would still consider itself an "intercity express train" even with any potential new stops.
---
The Charelston (WV) Gazette-Mail reported this week that West Virginia Transportation Secretary Byrd White has confirmed that negotiations with Maryland over MARC commuter rail service into WV's Eastern Panhandle to Martinsburg are focused primarily on which trains will be eliminated.
"I have not talked to Secretary Rahn in a month. It's on my to-do list," White said, referring to Maryland Transportation Secretary Pete Rahn, who is chairman of the Maryland Transportation Authority, which operates the MARC trains. "The last time I talked to him, he indicated that for the money the Legislature afforded for the MARC trains, he would allow one train in the morning, and one train in the evening," White said. Currently 3 weekday MARC round trips connect Martinsburg, Duffields and Harper's Ferry with Washington, DC.
Over the past two years, Maryland has requested $3.2 million of funding from West Virginia to help offset costs of operating commuter rail service into the panhandle. Last year, the Legislature appropriated $1.5 million for MARC service and this regular session, appropriated just $1.1 million for the 2019-20 budget year. A memorandum of understanding between the two states regarding operation of MARC service into the panhandle expired on Sunday, July 7th although it is not clear when the MTA plans to reduce service to West Virginia. Federal regulations require passenger rail services to provide public notice and hold public hearings prior to reductions in service, making it unlikely that elimination of MARC trains to the panhandle would take place earlier than this fall.
---
Ending today, Friday, July 12, Amtrak is offering a 40% Discount Off base coach fares for travel from August 1, 2019 – January 31, 2020.
This offer is valid for coach seats ONLY and for travel on all long distance and reserved state-supported services except the Carolinian, Piedmont, Pennsylvanian and Keystone Service locally between PHL-HAR, Capitol Corridor, Hiawatha, Pacific Surfliner, and #7000-8999 Thruway Buses. It is not valid on the Northeast Corridor between New York City, NY and Washington, DC. Other restrictions apply!
And in celebration of the 45th Anniversary of Amtrak's New York to Montreal 'Adirondack', a buy one ticket, get one ticket 45% off offer is available for sale now through August 29, 2019, valid for travel through August 31!
For a step back in history, rail travelers to Ticonderoga, NY will receive a complimentary two-day pass to Fort Ticonderoga, located on the southern shores of beautiful Lake Champlain.
Reservations for this offer are exclusively available at Amtrak.com, and must be at least three (3) days prior to travel. Valid for travel on the Adirondack service only and other restrictions & blackouts rules may apply.
---
Our Best Fall Meeting Yet! Make Plans Now For RailNation:California in Sacramento, Friday, October 18 - Monday, October 21.
Planning has been in high gear for the past few months, and we think this is truly going to be our best meeting yet! Over the four-day gathering, passenger rail advocates from across the country will take in area tours and trips, in addition to participating in Saturday's all-day Advocacy Symposium. We've designed three conference tracks - Inclusion & Equity, Making Change Happen and What Passengers Want - to look at rail travel's challenges and opportunities today…and tomorrow. Great speakers will talk about both history and the future, and real hands-on workshops will give you the tools you need to go back home and fight for passenger rail!
The Association's Council of Representatives will hold its fall business meeting on Sunday morning.
Meeting Registration Is Now Open and Tour & Trip Tickets Are Also On Sale!
Discounted Group Rate Room Reservations at the host hotel, the historic Sheraton Grand Downtown, are also available. Supply is limited...reserve your room today!
Be sure to check out the RailNation:California event page more information, the current agenda and further details.
Nominations are open for the 2019 Ross Capon Citizen's Advocates Award to be presented during RailNation:California. The deadline for nomination submissions is August 1, 2019
Great sponsorship opportunities have been developed for RailNation:California. Please send Jonsie Stone contact information for any organizations/individuals you think Rail Passengers Association should contact to discuss supporting the event.
And to make all of this a success, we need volunteers for the event! Check out these volunteer opportunities and let us know if you can help! Event volunteers who complete their agreed upon duties will receive 300 Amtrak Guest Rewards points as our 'thank you'!
As an optional component of RailNation: California, an intensive, 'Hands-On' Advocacy Workshop, lead by Rail Passengers' Vice-President of Policy Sean Jeans-Gail, will be held on Friday, October 18, from 1:00pm to 5:00pm.
This optional session will help advocates answer the question "I'm just one person, what change can I affect"?
Through this hands-on, interactive and engaging Advocacy Workshop attendees will be provided with the tools to advocate and hopefully change their perception of impact. Learning from the best in transportation advocacy at the local, state and national levels, attendees will leave with a tool-kit to help them educate, inform and communicate with others as to their cause.
The Workshop is $20.00 per person and advance registration is required. Space is limited!
---
Upcoming Regional Rail Passenger & State Association Member Meetings and Other Events:
Please contact Bruce Becker to have a state or regional event or meeting added to the Rail Passengers calendar of upcoming events!
---
PASSENGER SERVICE NOTICES
New Orleans Service Modified Due to Hurricane Forecast
Routes in each direction affected into this weekend.
Amtrak has modified service to and from New Orleans due to the forecasted arrival of hurricane-force storms this weekend. No substitute transportation is available between New Orleans and the points where these routes will temporarily originate and terminate.
Trains 1 & 2, the Sunset Limited, ordinarily operates between New Orleans and Los Angeles three days weekly. Through Tuesday, July 16, these trains will originate and terminate in San Antonio.
Trains 19 & 20, the Crescent, ordinarily operates daily between New Orleans and New York City. Through Sunday, July 14, these trains will originate and terminate in Atlanta.
Trains 58 & 59, the City of New Orleans, ordinarily operates daily between New Orleans and Chicago. This Friday, July 12, these trains will originate and terminate in Jackson, MS. This Saturday and Sunday, July 13 and 14, these trains will originate and terminate in Memphis.
If you are planning to travel check your train status on Amtrak.com or smartphone app prior to departing, allow extra time to get to the station and be extremely careful in stations and on platforms.
Customers with reservations on trains that are being modified will typically be accommodated on trains with similar departure times or another day. Amtrak will waive additional charges for customers looking to change reservations during the modified schedule by calling the reservation center at 800-USA-RAIL.
Customers with travel plans can review refund information on Amtrak.com. Service Alerts, Passenger Notices and other announcements are posted at Amtrak.com/Alerts.
Track Work Affects Downeaster Service
Effective July 8 through July 12, 2019
Track work being performed by Pan Am, will affect Downeaster service as described below:
Monday, July 8
Trains 687 and 689, which normally operate between Boston North Station and Brunswick, will terminate at Portland. Alternate transportation will be provided between Portland and Brunswick, making an intermediate stop at Freeport.
Tuesday, July 9 to Thursday, July 11
Train 680 will operate normally on Tuesday, July 9.

Trains 681, 683, 685, 687 and 689, which normally operate between Boston North Station and Brunswick, will terminate at Portland. Alternate transportation will be provided between Portland and Brunswick, making an intermediate stop at Freeport.

Trains 680 (except July 9), 682, 684, 686 and 688, which normally operate between Brunswick and Boston North Station, will originate at Portland. Alternate transportation will be provided between Brunswick and Portland, making an intermediate stop at Freeport.
Friday, July 12
Trains 681 and 683, which normally operate between Boston North Station and Brunswick, will terminate at Portland. Alternate transportation will be provided between Portland and Brunswick, making an intermediate stop at Freeport.

Trains 680, 682, 684, 686 and 688, which normally operate between Brunswick and Boston North Station, will originate at Portland. Alternate transportation will be provided between Brunswick and Portland, making an intermediate stop at Freeport.

Trains 685, 687 and 1689 will operate normally.
Keystone Service Schedule Changes
Effective July 13 and 14, 2019
Due to track work being performed along the Keystone Service line, some schedules will be affected on July 13 and 14.
Eastbound:
Train 610, 612, 666, 670, 672 and 674 will operate 25 minutes earlier from Harrisburg to Downingtown, 20 minutes earlier to Exton and on time arrival in Paoli.

Train 660 and 662 will operate 25 minutes earlier from Harrisburg to Coatesville, 10 minutes earlier from Downingtown to Exton and on time arrival in Paoli.

Train 664 will operate 25 minutes earlier from Harrisburg to Coatesville, 20 minutes earlier to Downingtown, 10 minutes earlier to Exton and on time arrival in Paoli.
Westbound:
Train 665 will operate 25 minutes later from Philadelphia to Paoli and 30 minutes later from Exton to Harrisburg.

Train 669 will operate 5 minutes later from Elizabethtown to Harrisburg on Sunday, July 14.
Adjusted Empire Service During Saratoga Race Season
July 13 through Aug. 31, 2019
Beginning July 13, Empire Service will run revised schedules on Saturdays and Sundays to accommodate travel during the Saratoga Race Season, as outlined below.
Eastbound:
Train 296 will operate Saturdays and Sundays departing Saratoga at 6:47pm for Albany, Hudson Valley points and New York City
Westbound:
Train 295 will operate on Saturdays and Sundays arriving at Saratoga at 6:50pm from New York City and points south.
Same-day round trips to/from New York to Saratoga are possible utilizing northbound train #69
Empire Service, Ethan Allen Express, Lake Shore Limited and Maple Leaf Schedule Change Effective July 1 – Sept. 28, 2019
Due to ongoing trackwork performed by Metro-North, Empire Service, Ethan Allen Express, Lake Shore Limited and Maple Leaf schedules are affected as outlined below.
Eastbound
Trains 48, 64, 238, 244, 250, 252, 254, 256, 260, 280, 284, 290 and 292 will operate 5 to 15 minutes later than originally scheduled.
Westbound
Trains 49, 233, 253 and 259 will operate 10 minutes earlier or 10 minutes later than originally scheduled. For detailed schedule changes, and the most up to date times, please visit Amtrak.com.
Cardinal, Empire and Keystone Service Schedule Changes
Effective July 1 through Aug. 30, 2019
Due to extensive track work schedules are being adjusted to reduce the number of trains operating through NY Penn Station during rush hour periods.
Eastbound:
Train 640 will operate from Harrisburg to Newark, only. No alternate transportation will be provided from Newark to New York.
Westbound:
Train 51 will depart New York 35 minutes earlier than scheduled, at 6:10 am, and will resume normal schedule at Philadelphia.

Trains 63 and 69 will run combined from New York to Albany- Rensselaer on weekdays and will run on their separate, regularly scheduled times on weekends and July 4.

Train 63 will depart Albany 20 minutes later than scheduled on weekdays and 25 minutes later than scheduled from Niagara Falls.

Train 69 will depart at the scheduled time from Albany on weekdays

Train 643 will originate in Newark, with no alternate transportation provided from New York.
Lake Shore Limited Trains 448 and 449
Track Work Affects Service Sunday through Thursday
Through August 1, 2019
Attention Amtrak Passengers:
Track work being performed by CSX will affect Trains 448 and 449 between Albany and Boston, as follows:
Train 448 Albany – Boston Service: July 14-18, 21-25, 28 - August 1. Bus service will operate from Albany to Boston on the above dates.
Customers who are traveling to Pittsfield, Springfield, Worcester and Boston (South Station) will get off the train at Albany on the dates above. At Albany, bus service will be provided to and from all stations listed above. No alternate transportation will be provided for missed stop of Framingham. Passengers traveling to Back Bay will be bussed to Boston and then may take an MBTA or Amtrak commuter train between Boston and Back Bay.
Train 449 Boston – Albany Service: July 15-18, 22-25, 29 - August 1
Train 449 will not operate between Boston (South Station) and Albany on the dates above. Passengers boarding at Boston (South Station), Worcester, Springfield and Pittsfield will be provided bus service to Albany. No alternate transportation will be provided for missed stops at Back Bay and Framingham. Passengers traveling from Back Bay will have the option of boarding at Boston or traveling on alternate dates.
Boston (South Station) and Worcester
Passengers at Boston South Station should go to the Amtrak Information Desk for instructions on boarding the buses.

Passengers at Worcester will board the bus at the main entrance in front of the station. Boarding will not occur at the Bus Terminal.
Please Note: There will be no Business Class or sleeping car service to/from Boston during this period.
---
Travelers' Tip For The Week
Travelers' Tips is on vacation this week and will be back next week.
Safe travels and enjoy the summer.
Have a 'Travelers Tip' you would like to share or have a question/topic you would like us to address, please drop us a message at [email protected] - Attention 'Travelers Tips'.
---
Your Feedback is Important to Improving American Passenger Trains
As you travel, please help us promote the Travel Review with other rail passengers. As you encounter passengers who want to make their positive and negative opinions known, please direct them to www.railpassengers.org/Travel Review. All participants will remain anonymous. If you encounter any problems with the Travel Review, or have any questions, please send an email to [email protected]
Do You Need More TravelReview Feedback Cards?
Please help us to spread the word. We need your help in engaging other passengers when you travel and let them know that their feedback is welcomed by RailPax. To facilitate this sharing of information the TravelReview Feedback Card is now available for you to download and print for regular usage. The card can be given to fellow passengers to introduce the work that RailPax is doing as well as our desire to have their feedback. The cards can also be left behind in stations as you pass through.
The template is in a .pdf format and will open in Adobe document cloud. First download the file and save it to your desktop for easy access. Then print as needed. The original template is formatted for Avery 5871 or 5371 cardstock which are both 2" x 3½" business card formats. Any brand cardstock should function as long as the dimensions match.
If you experience any problem in accessing the file, please send an email to [email protected]
---
Planning a summer vacation including trains (and who wouldn't be?), then you need a copy of Lonely Planet's 'Amazing Train Journeys' guidebook! And with every purchase Lonely Planet will donate 15% of the proceeds to your Association, to help us keep working for More Trains, Better Trains and a commitment to better infrastructure.
Through this beautiful book, you'll experience 60 of the world's greatest and most unforgettable train journeys, from classic long-distance trips like Western Canada's Rocky Mountaineer and Darwin to Adelaide's The Ghan, to little-known gems on regular commuting lines. It's the culmination of asking more than 200 travel writers for their absolute favorites.
Some are epic international adventures, others are short suburban routes along stunning coastline. There are incredible feats of engineering, trains that snake their way through mountain peaks, and even those which have achieved Unesco World Heritage status.
More than just a collection, each profile will give you the practical information you need to experience one or more of these epic journeys yourself -- including ticket options, timetables and stops, plus inspiring photos and illustrated maps. It's all here!
Amazing Train Journeys is available as a book, e-Book or in both formats at a low combination price. And your purchase helps supports your Association's mission too! Remember, Lonely Planet is contributing 15% of all Amazing Train Journeys sales to Rail Passengers! You can order copies by clicking here!
ADVENTURE AWAITS! GET ACCESS TO HUGE SAVINGS ON TICKETS TO UNIVERSAL ORLANDO RESORT.
MemberDeals is excited to offer Rail Passengers members exclusive discounts for Universal that are not available to the public! https://memberdeals.com/railpassengers/pages.php?sub=usf&login=1
New Harry Potter experiences await you in Orlando.
The Wizarding World of Harry Potter™ is welcoming an epic new addition—an extraordinary new adventure that's taking flight at Universal Orlando Resort on June 13, 2019. In this amazing place you can step inside the story on the streets of Diagon Alley™ where hidden dangers lurk far beneath Gringotts™ bank. Travel to the village of Hogsmeade™ and into Hogwarts™ for a spellbinding journey through the skies. Soon, you'll be able to experience the wizarding world like never before—joining Hagrid™ as you fly beyond the grounds of Hogwarts™ castle and soar into the Forbidden Forest to discover rare magical creatures on an all-new thrilling roller coaster. For discounted tickets visit; https://memberdeals.com/railpassengers/pages.php?sub=usf&login=1
Remember, if you want to use these great internet-only discounts, you must be a member in good standing AND be logged in to the Rail Passengers website. If you need help accessing these discounts email us at [email protected], or call the office at 202-408-8362.
---
Openings Available For Rail Passengers State Council Representatives
The following vacancies now exist for state representatives on the Rail Passengers Council of Representatives: Alabama (1 opening); California (6 openings); Idaho (1 opening); Illinois (1 opening); Louisiana (1 opening); Minnesota (1 opening); North Dakota (1 opening); Ohio (2 openings); Pennsylvania (1 opening); Utah (1 opening); Washington State (1 opening); Wyoming (1 opening)
If you are interested in becoming more involved in passenger rail advocacy and serving in a Rail Passengers leadership role, this is your opportunity to be considered for an appointment by the Board of Directors to an open state representative seat. There is no deadline to apply and submissions will be considered on a rolling basis as they are received.
Please review the position responsibilities & required qualifications and complete & submit a Candidate Information Statement if you would like to seek a position.
"It is an honor to be recognized by the Rail Passengers Association for my efforts to strengthen and expand America's passenger rail. Golden spikes were once used by railroads to mark the completion of important rail projects, so I am truly grateful to receive the Golden Spike Award as a way to mark the end of a career that I've spent fighting to invest in our country's rail system. As Chair of the Transportation and Infrastructure Committee, it has been my priority to bolster funding for Amtrak, increase and expand routes, look to the future by supporting high-speed projects, and improve safety, culminating in $66 billion in new funding in the Bipartisan infrastructure Law."
Representative Peter DeFazio (OR-04)
March 30, 2022, on receiving the Association's Golden Spike Award for his years of dedication and commitment to passenger rail.