Happening Now
Hotline #1,127
July 26, 2019
RailNation:California Speakers Announced; Senate Commerce Committee Grills Amtrak Board Nominee; Summer By Rail Covers The South; New Jersey & New York Governors Create Gateway Development Commission; Lyft Adds New York MTA Info To Their App; Caltrain Improvements Examined; Light Rail Expansion To Houston Airport; California Signs MOU With FRA; Amtrak To Introduce NY-WAS Express Acela Express; Amtrak Goes To STB Over METRA Lease Impasse; Senate Committee To Release Re-Authorization Draft
Tell Us What's Happening Where You Live'! When you see rail-related news stories, op-eds, editorials, or letters to the editor in your communities, send them along to us! We include them in our social media efforts, along with the weekly Hotline. Send your news items to Joe Aiello at jaiello[at]narprail.org, and we will share it with members. Are you holding a rally, a community meeting, or another kind of rail-advocacy event? We can help spread the word if you send them to us. We can put them on the website, here. Please follow Rail Passengers on Facebook and Twitter to stay up to date on all things passenger rail.
---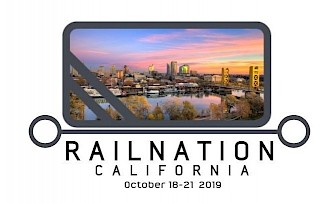 Rail Passengers' is pleased to announce three prominent speakers that will be featured presenters at this October's RailNation:California Advocacy Symposium in Sacramento.
Yvonne Burke - Amtrak Board Member (Keynote Address On Saturday)

Chad Edison - Deputy Secretary for Transportation - California State Transportation Agency

Jim Allison - Manager of Planning - Capitol Corridor Joint Powers Authority
Registration for the October 18 - 21 RailNation:California is now open.

---
Former Congressman Todd Rokita of Indiana testified at a hearing held by the Senate Commerce Committee yesterday, who examined his nomination be a member on the Amtrak Board of Directors. Mr. Rokita worked hard to assuage the members of the Committee that he was a true-believer in the importance of Amtrak as an essential national service, overcoming the negative impression created by his anti-Amtrak voting record during his time in Congress. But many Senators expressed doubt over his vision -- or lack thereof.
Rail Passengers staff was on hand to track the proceedings:
Mr. Rokita's opening statement to the committee began with an anecdote from his younger life as a passenger, telling Senators that he took the Cardinal to travel from Muncie, Indiana to college and back again (and that he remembered it as a daily train). More recently, he took the three-times-a-week Cardinal with his son to visit family and friends, and they were forced to buy a sleeper because the train was so packed—which he took as a good sign.
"I believe the Board needs more experience and representation from areas of the country that utilize Amtrak's long distance and state-supported routes like Indiana does," said Mr. Rokita.
He did not bring up his voting record, but did point to his experience as an authorizer on the House T&I Committee and the T&I Rail Subcommittee.
Read the full story here, and make sure to tweet or phone a "thank you!" to Senators Wicker, Cantwell, and Blumenthal for their committed defense of passenger rights and a national Amtrak:
Senator Roger Wicker, Mississippi - @SenatorCantwell - (202) 228-0514

Senator Maria Cantwell, Washington - @SenatorWicker - (202) 224-6253

Senator Richard Blumenthal, Connecticut - @SenBlumenthal - (202) 224-282
---
Summer By Rail Update
Anything can happen during #summerbyrail: Chef Madi said she didn't know what to expect during her visit to the Queen City, but once she looked around, she was impressed to see downtown bustling with entertainment, arts and dining.@meridianstar @Amtrak https://t.co/OcGaWox45T

— Rail Passengers Association (@narprail) July 24, 2019
Be sure to follow along with Chef Madi's journey through all our social media channels: Twitter, Facebook, Instagram, and YouTube. And of course, you can find everything over at SummerByRail.com.
Want to help support Chef Madi's trip? Click here to donate.
---
Governors New Jersey Governor Phil Murphy and New York Governor Andrew M. Cuomo of New York signed into law legislation to create the bi-state Gateway Development Commission, a statutory entity that will facilitate construction of the much-needed Hudson Tunnel Project.
The Governors released a joint statement making clear the stakes involved:
"The current Hudson River train tunnels are in dire condition, and it's only a matter of time before one or both tubes fail. Building the new Hudson Tunnel Project is the single most important infrastructure project in our nation, but the Trump administration has abdicated its responsibility by failing to pay their fair share to replace this federally-owned asset.
"The Gateway Program isn't just about New York and New Jersey – it's about the entire national economy with 20 percent of the country's GDP reliant on the region served by the Northeast Corridor. In the absence of leadership in Washington, we remain committed to moving ahead with this profoundly urgent infrastructure project."
New York and New Jersey are asking the Trump Administration to live up to a cost-sharing agreement signed under the Obama Administration, where New York, New Jersey, and the Federal government would each provide a third of the total cost of the project.
---
Ride-share giant Lyft is hoping to become a one shop stop for commuters in New York City after unveiling plans to add subway and bus stops and real-time information into their phone app. Lyft will be rolling out the update to users over the next few months and company officials have stated that their "mission is to include the world's best transportation" and that public transit is a big part of that. Unlike rival Uber's deal with the Denver transit agency, riders will not be able to purchase tickets through the app and will still need to use their MetroCard.
While Lyft has a deal with the city after purchasing Motivate, the operators of the bike-sharing system Citi Bike, the two sides do not see eye-to-eye on ride-sharing. The city has recently passed new rules that are aimed to curb traffic caused by the influx of cars due to companies like Uber and Lyft. Earlier this year, Lyft unsuccessfully tried to sue when the city sought to raise the minimum wage for drivers. Adding in the ability for riders to access information for NYC transit could be seen as an olive branch of sorts with lawmakers in the city.
---
The San Francisco Chronicle this week looked at the long-range "service vision" for the Bay-area's Caltrain commuter trains, focused on what type and level of service will be needed to address an anticipated 40% increase in regional jobs and residents by 2040. The pending "service vision" anticipates ridership tripling, from the current 60,000 a day to 180,000 trips over this period.
Caltrain is already making substantial improvements to the former Southern Pacific Railroad San Jose to San Francisco mainline and by 2022 electrified service using new higher capacity trainsets is expected to start.
Longer-range improvements being studied include the extension of the service's San Francisco terminus into the new Transbay Transit Center; adding new service across the southern end of the San Francisco Bay on a resurrected Dumbarton Rail Bridge and potential next connections as part of new trans-bat tunnel. These and many other improvements may cost as much as $25 billion. Caltrain staff members will present their detailed vision to the Board of Directors this coming October and they will develop a more concrete business plan for approval next year.
How to pay for such an ambitious plan is unclear. While Caltrains fare revenues cover almost 70% of operating costs, Caltrains does not have dedicated funding source and it doesn't benefit from sales or property tax revenue the way neighboring BART does. A mega sales tax measure may go on the ballot in 2020 and provide some of the money. If passed, it's expected to generate up to $120 billion for transportation infrastructure in the next 40 years and proponents say Caltrain is a good candidate for funds. Caltrain also has authority to put its own sales tax measure on the ballot in San Mateo, San Francisco and Santa Clara counties, as long as the boards of supervisors and county transportation agencies sign on.
Jim Hartnett, General Manager & CEO of the system, is eyeing all these sources. "The timing of our business plan is good," Hartnett said. "It lays out a road map that's well thought out and independently validated."
---
Transit For All
Hearing stories from others remind us why we do what we do.
July 24, 2019
by Joe Aiello | Northeast Field Coordinator
...While I was at this month's MassDOT/FMCB joint board meeting on Monday, I was witness to some very powerful testimony. I was attending for two agenda items: the potential sale of a strip of East Boston track/land that would make for an ideal transportation corridor (it was announced that the private procurement process was called off - a big win for advocates) and an update to the MBTA RailVision process (I've had thoughts on that before). What I didn't know is that there was a rally of a number of young student advocates in front of the building before the meeting to voice their displeasure on the MBTA fare hike that was made official on July 1st (I talked about that here) and fighting for low-income fares (I've talked about "fair fares")
To read the rest of Joe's blog, click here
---
Rail Passengers Track Update: Where are we and what are we working on? This section will give you updates on what Rail Passengers HQ is up to.
Jim Mathews, President & CEO, returned from vacation early to take part in Summer by Rail's tour of the south and the Viking manufacturing plant in Greenwood, Mississippi -- a powerful example of the way intercity rail and quality American jobs go hand-in-hand.
Sean Jeans Gail, Vice President of Policy, attended multiple transportation hearings on Capitol Hill, met with offices concerning Trump Administration transportation nominees, and briefed reporters on the value of the economic value of the National Network.
Carolyn Cokley, Director of Customer Programs, has been busy working with Amtrak and local residents in Lawrence, KS on next steps for rolling out a Station Volunteer Program as well as continuing to finalize plans for East Lansing.
Joseph Aiello, Northeast Field Coordinator, spent time earlier this week at the monthly MassDOT and the MBTA's Fiscal Management Control Board joint meeting (you can read more about that in Joe's blog here). Joe was also very excited to get back to his role on the Grand Junction Path Design Working Group this week. Next week will be non-stop as he will be featured on a panel along with his mentor and former professor Gov. Dukakis at a North-South Rail Link hearing before the Boston City Council - as well as returning to his hometown of Chicago to join Madi for another leg of Summer By Rail.
Bruce Becker, Vice-President of Operations, was busy this week with RailNation:California planning; assisting Kim Williams in her review of the Association's membership processes and handling a number of new members to join.
Jonsie Stone, Director of Resource Development, continued to have conversations with RailNation:California sponsor prospects, participated in several discovery meetings with our partners regarding Rail Passengers website messaging and redesign as well as a membership survey. Jonsie traveled to Memphis Friday morning and she will take the City of New Orleans Saturday morning to meet up with Chef Madi in Greenwood, MS.
Kim Williams, Membership Manager, is reviewing internal processes, studying Amtrak's history, and thinking of new ways to enhance the Rail Passengers Association member experience.
---
The Rail Passengers Association would like to thank Talgo, Inc our Annual Partner for their support.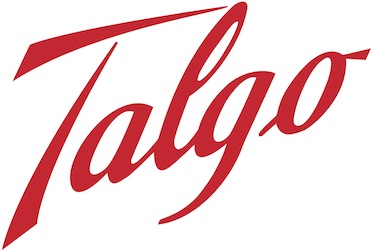 ---
A reconfiguration of a light rail expansion to Hobby Airport has given the Metropolitan Transit Authority in Houston an extra $400M for other bus and rail projects. Officials have announced that the $1.4 billion plan to extend both the Green and Purple Lines to the airport will be combined into a single route which with a new price tag of $1 billion, allowing them to add new projects to the wishlist that will be given to voters this fall. Part of the MTA's MetroNext long-range plan, the agency is asking voters to allow them to borrow an overall $3.5 billion for the first stage which includes the previously mentioned light rail project plus over 75 miles of bus rapid transit lanes. Thanks to the savings, the agency is hoping to add a popular light rail extension from the airport to the Monroe Park and Ride near I-45 and relocating another lot closer to I-69. Officials have said that there will be no change in taxes or added costs to residents if this plan is passed in November.
---
California signed a Memorandum of Understanding with the Federal Railroad Administration (FRA) this week that will assign environmental review responsibilities to the State under the National Environmental Policy Act (NEPA) for the California High-Speed Rail Program.
This represents an important milestone for delivering high-speed rail to California and signals a possible détente between California Governor Gavin Newsom's administration and the U.S. Department of Transportation, which have been battling over the Trump Administration's attempt to claw back billions in rail grants.
The MOU will allow California to complete the environmental review process more quickly, and thus more cheaply. The California State Transportation Agency is uniquely situated to perform this review, having gained experience through oversight of highways; California is now the only state to have NEPA Assignment for both highway and rail projects.
---
Amtrak announced that starting September 23rd. there will a new weekday non-stop Acela Express round-trip between New York City and Washington, DC. The Express run will depart New York's Penn Station at 6:35am, arriving in the nation's capital at 9:12am; a 2 hour & 37 minute trip time. Returning, the Express will depart Washington at 4:30pm and arrive back into New York at 7:05pm; a 2 hour & 35 minute trip. Amtrak noted that they are finalizing details on new amenities to be offered on the Express trains. Reservations on the new trains are now available.
The fastest ever scheduled non-stop runs between New York and Washington (2 hours & 30 minutes) occurred briefly under Penn Central in 1969 utilizing the original Metroliner cars and then again in 1990 utilizing Amtrak's electric locomotive hauled Amfleet 1 cars.
Amtrak also announced a limited-time 'Buy One Get One Free' Sleeping Car fare sale for travel on the Auto Train from January 15, 2020 through March 22, 2020. Valid for purchase only through Monday, July 29, this special offer is timed to coincide with the launch of enhanced sleeping car amenities on the Auto Train (new menus; wine with dinner & improved room linens) being introduced on January 15th.
However, as was reported last week, Amtrak is downgrading the coach passenger experience on the Auto Train starting January 15th, with the elimination of the complimentary dinner service. In light of this service change, Amtrak is offering a special $89.00 coach fare (based on availability) on the Auto Train.
---
Amtrak this week provided an update on the infrastructure improvements underway this summer at New York's Penn Station. This current program is on schedule to wrap-up by Labor Day and has been focused on the renewal of the switches in 'JO' Interlocking that provide access to tracks 14/15 and 15/16 at the busy station. As has occurred the past two summers, this work has necessitated a number of service adjustments for Amtrak trains operating into and out of Penn Station.
And Amtrak announced this week that the Lake Shore Limited's Boston section is once again operating between Boston and Albany-Rensselaer on a daily basis, after CSX completed seasonal trackwork on the route two ahead of schedule.
---
Negotiations have broken off between Amtrak and Chicago's commuter rail operator, METRA, over the terms for a new lease governing the agency's use of Chicago Union Station, casting a deep shadow on future operations of a rail terminal that serves more than 140,000 passengers a day.
In what amounts to a lawsuit, Amtrak, which owns Union Station, this week formally asked the U.S. Surface Transportation Board to impose new lease terms on Metra. The current contract between the two agencies expires next week, on July 29, and in its petition Amtrak said the parties "have reached an impasse" on a new deal.
---
The Senate Environment and Public Works Committee announced it will release the text of its draft surface transportation bill on Monday, kicking off the reauthorization cycle. While the five-year, $287 billion legislative proposal will focus only on highways—transit and intercity rail will be dealt with by other committees—the fact that the Senate is targeting a 28% increase over current spending levels could indicate their ambitions for passenger rail.
The Committee plans on holding a markup Tuesday. With the Senate leaving for the August recess shortly, passengers will have to wait until after Labor Day for the Senate Commerce Committee to unveil its draft.
---
The judge presiding over a lawsuit against U.S. Army Corps of Engineers' issuance of a Clean Water Act permit for the building of the Purple Line has allowed the Maryland Transit Administration to intervene in the case. The non-profit Friends of Capital Crescent Trail filed the suit in January and alleged that the project violates the Clean Water Act due to the MTA's plan for disposing the materials dug up during construction. The judge ruled that the agency can intervene in the case because they will be directly affected by the outcome. The lawsuit claims that the MTA did not demonstrate "the impracticability of less harmful disposal methods in building the line".
---
As we reported last week, Washington State Department of Transportation released a business case analysis for the Portland, OR – Seattle, WA – Vancouver, BC high-speed rail corridor, finding the train would play a transformative role in accommodating the population growth in the region.
This week, GeekWire takes a look at how the corridor would spark $335 billion in economic growth throughout the region, and why that's bringing in heavy hitters in the tech industry as project sponsors. Read the full story over at GeekWire.
---
Our Best Fall Meeting Yet! Make Plans Now For RailNation:California in Sacramento, Friday, October 18 - Monday, October 21.
Planning has been in high gear for the past few months, and we think this is truly going to be our best meeting yet! Over the four-day gathering, passenger rail advocates from across the country will take in area tours and trips, in addition to participating in Saturday's all-day Advocacy Symposium. Great speakers will talk about both history and the future, and real hands-on workshops will give you the tools you need to go back home and fight for passenger rail! The Association's Council of Representatives will hold its fall business meeting on Sunday morning.
Confirmed event speakers include:
Yvonne Burke - Amtrak Board Member (Keynote Address On Saturday)

Chad Edison - Deputy Secretary for Transportation - California State Transportation Agency

Jim Allison - Manager of Planning - Capitol Corridor Joint Powers Authority
Meeting Registration Is Now Open and Tour & Trip Tickets Are Also On Sale!
FYI...Discounted Group Rate Room Reservations at the host hotel, the historic Sheraton Grand Downtown, are now SOLD-OUT! A list of alternative nearby hotels and rates is now available! Please note there are NO special arrangements with any of these alternative hotels.
Be sure to check out the RailNation:California event page for more information, the current agenda and further details.
Reminder...Nominations are open for the 2019 Ross Capon Citizen's Advocates Award to be presented during RailNation:California. The deadline for nomination submissions is August 1, 2019
Great sponsorship opportunities have been developed for RailNation:California. Please send Jonsie Stone contact information for any organizations/individuals you think Rail Passengers Association should contact to discuss supporting the event.
And to make all of this a success, we need volunteers for the event! Check out these volunteer opportunities and let us know if you can help! Event volunteers who complete their agreed upon duties will receive 300 Amtrak Guest Rewards points as our 'thank you'!
And as an optional component of RailNation: California, an intensive, 'Hands-On' Advocacy Workshop, lead by Rail Passengers' Vice-President of Policy Sean Jeans-Gail, will be held on Friday, October 18, from 1:00pm to 5:00pm.
This session will help advocates answer the question "I'm just one person, what change can I affect"?
Through this hands-on, interactive and engaging Advocacy Workshop attendees will be provided with the tools to advocate and hopefully change their perception of impact. Learning from the best in transportation advocacy at the local, state and national levels, attendees will leave with a tool-kit to help them educate, inform and communicate with others as to their cause.
The Workshop is $20.00 per person and advance registration is required. Space is limited!
---
PASSENGER SERVICE NOTICES
Auto Train Enhancements
Effective by 2020
Over the next six months, Amtrak will be introducing several changes and enhancements to the Auto Train customer experience as outlined below
Sleeping Car Customers:
More room availability, including Roomette, Bedroom, Family Bedroom and Accessible Bedroom

Upgraded bedding, towels, linens and other pleasantries added to every room

New sleeping car menu for dinner and breakfast

Complimentary red or white wine with dinner

Complimentary meals offered exclusively for sleeping car customers beginning January 15, 2020
Coach Class:
Introduction of the Cross-Country Café for Coach customer dining, offering an expanded café menu of meals, snacks and beverages for purchase

Effective January 15, 2020, Coach class tickets will no longer include complimentary dinner service

A complimentary continental breakfast will be available for Coach customers in the Cross-Country Café prior to arrival in Lorton or Sanford

One-way fares for Coach remain low, starting at $89 + cost of vehicle
Updates to Service by 2020:
For those customers traveling in small groups: Share Fares will be expanded to include Auto Train on select departures, offering discounted travel up to 35%

For those customers who can pack more into their car: the introduction of an 'Oversized Vehicles' fare for minivans, full-size pick-up trucks and SUVs with 3+ rows

An opportunity for complimentary priority offload: Amtrak Guest Rewards Select Executive members will now receive a complimentary priority offload coupon as part of their tier member benefits.
All customers will now have a wider variety of food options prior to travel with the introduction of food trucks on-site in Lorton and Sanford for all departing customers.
Track Work Affects Downeaster Service
Effective July 22 through Aug. 2, 2019
Track work being performed by Pan Am Railways, will affect Downeaster service as described below:
Monday through Friday, July 22-26 and July 29-Aug 2
Northbound Train 681 which normally operates between Boston North Station and Brunswick, will terminate at Portland. Alternate transportation will be provided to the missed station stops of Freeport and Brunswick.

Train 681 will connect with Bus 3681 at Portland

Southbound Train 686 which normally operates between Brunswick and Boston North Station, will originate at Portland. Alternate transportation will be provided to the missed station stops of Brunswick and Freeport.

Bus 3686 will connect with Train 686 at Portland

Buses 3681 and 3686 will operate between Portland and Brunswick, making the intermediate stop at Freeport. Buses will depart all stations at regularly scheduled train departure times.
City of New Orleans Trains 58,59 Track Work Affects Service
July 29 through Aug. 8, 2019
Due to track work being performed by Canadian National Railway, the schedule of Trains 58 and 59 will be adjusted as shown below.
Monday, July 29 through Friday, Aug. 2:
Northbound Train 58 will depart Jackson at 7:44 pm, 2 hours later than normal, and operate on a later schedule through to Chicago.

Northbound buses traveling from New Orleans to Jackson, will operate 2 hours later at all stations.
Southbound Train 59 will depart Chicago at 9:05 pm, 1 hour later than normal and operate on a later schedule at all stations from Chicago to Jackson.

Southbound buses will operate 1 hour later at all stations between Jackson and New Orleans.
Monday, Aug. 5 through Thursday, Aug. 8:
Northbound Train 58, which normally operates between New Orleans and Chicago, will originate in Memphis.

Southbound Train 59, which normally operates between Chicago and New Orleans, will terminate in Memphis.

Trains 58 and 59 will operate on a normal schedule between Chicago and Memphis.

Alternate transportation will be provided between Memphis and Jackson. There will be no alternate transportation to the missed station stops of Marks, Greenwood or Yazoo City.
Creston, IA Amtrak Service Moves to a New Location
Effective Aug. 1, 2019
Amtrak is pleased to announce that Amtrak service in Creston, IA, will move to the newly restored, historic, Creston station at the address below: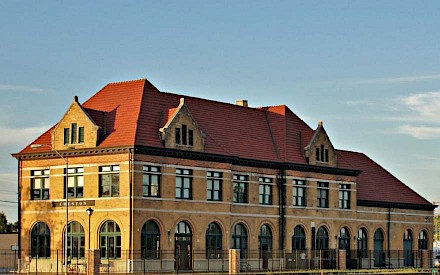 116 West Adams St., Creston, IA 50801
The facility includes the restored historic waiting room as well as ADA upgrades, including new doors, ADA parking and restrooms.
Passengers will still board from the same platform, which is now connected by a new pathway to the restored historic Creston station. The station will open 30 minutes prior to train arrival and close 30 minutes after departure.
Lincoln Service and Texas Eagle Trains 21, 22, 300, 301, 302, 303 and 305
Effective Saturday, July 27, 2019
Due to track work being performed by CN and BNSF Railroads, Amtrak Lincoln Service and Texas Eagle will be affected Saturday, July 27, as follows:
Northbound
Trains 22, 300 and 302 are expected to encounter delays of 30-45 minutes through the detour route due to train speed restrictions. Joliet station customers will board via Metra's Rock Island District station. The station stop of Summit, IL, will be missed. Alternate transportation will not be provided for the missed station stop of Summit.
Southbound
Trains 21, 301 and 303 are expected to encounter delays of 30-45 minutes through the detour route due to train speed restrictions. Joliet station customers will board via Metra's Rock Island District station. The station stop of Summit, IL, will be missed. Alternate transportation will not be provided for the missed station stop of Summit.
Keystone Service Schedule Changes
Effective through Sept. 6, 2019
Due to track work being performed along the Keystone Service line, some schedules will be affected through Sept. 6 as outlined below.
Eastbound Weekdays
Train 600 will operate 5 minutes later from Elizabethtown to Philadelphia

Train 648 will operate 5 minutes earlier from Harrisburg to Paoli and will arrive on time into Philadelphia.

Train 650 will operate 5 minutes earlier from Harrisburg to Paoli and 1 minute earlier into Philadelphia
Eastbound Weekends
Train 612 will operate 10 minutes later from Harrisburg to Philadelphia

Train 670 will operate 3 minutes later from Harrisburg to Philadelphia
Westbound Weekdays
Train 641 will operate 5 minutes later from Elizabethtown to Middletown and 3 minutes later into Harrisburg

Train 643 will operate 4 minutes later from Elizabethtown to Harrisburg

Train 651 will operate 4 minutes later from Elizabethtown to Middletown and will arrive on time into Harrisburg
Westbound Weekends
Train 611 will operate 5 minutes later from Elizabethtown to Harrisburg

Train 661 will operate 3 minutes later from Elizabethtown to Harrisburg
Elizabethtown Station Boarding
Track 2 will be closed for boarding effective July 22, 2019

Passengers traveling to Harrisburg will need to board on Track 1
Southwest Chief Train 4
Effective Monday, July 22, 2019
To improve reliability, Amtrak's Southwest Chief schedule will be adjusted as follows:
Beginning Monday, July 22
Train 4 will operate 10 minutes later from Barstow to Gallup. It will operate on the current schedule from Albuquerque to Chicago.
St. Cloud Station Parking Lot Temporarily Closed
Effective July 25, 2019
Please be advised that the St. Cloud station parking lot will be undergoing improvements beginning July 25.
During this time, the parking lots will not be accessible. All passengers will need to find street parking. Passengers will have access to the station by foot during the project.
See image below.
The small concrete lot southeast of the station will remain accessible for ADA parking. Please leave extra time to get from your car to the station.
Carolinian Trains 79 and 80
Palmetto Train 89 and 90
Silver Star Train 92/1092
Effective July 21 through September 19, 2019
Due to track work being performed by CSX, the following trains will be impacted.
Sunday through Wednesday, July 21 – September 18
Silver Star Train 92 departing Miami on Sundays through Wednesdays will be numbered 1092.

Train 92 will operate on a later schedule Miami to New York. o Departs Miami at 1:50 p.m., 2 hours later than the current schedule.

Departs Jacksonville at 2:03 a.m., 3 hours later than the current schedule.

Departs Savannah at 5:22 a.m., 4 hours later than the current schedule.

Train 92 will stop at Wilson, NC.

Train 92 will operate normally Thursday through Saturday.
Monday through Thursday, July 22 -September 19
Carolinian Trains 79 and 80 will operate between Raleigh and Charlotte, only.

Trains are cancelled between New York and Raleigh, with no alternate transportation provided.

Trains will operate normally Friday through Sunday.

Palmetto Train 89 will operate normally between New York and Richmond. It will depart Richmond at 1:29 PM, 1 hour later than the current schedule.

Will operate on a later schedule through to Savannah.

Will operate normally Friday through Sunday.
Adirondack Service Schedule Change Trains 68 and 69
July 15 through Aug. 30, 2019
Due to anticipated Canadian National Railway heat restrictions this summer, Amtrak Adirondack service will have schedule changes in Canada from July 15 through Aug. 30.
Eastbound
Train 68 will depart Montreal 10 minutes earlier, arrive 10 minutes earlier at St. Lambert and arrive at current time in Rouses Point.
Westbound
Train 69 will depart St. Lambert 10 minutes later and arrive 10 minutes later in Montreal.
Adjusted Empire Service During Saratoga Race Season
July 13 through Aug. 31, 2019
Beginning July 13, Empire Service will run revised schedules on Saturdays and Sundays to accommodate travel during the Saratoga Race Season, as outlined below.
Southbound:
Train 296 will operate Saturdays and Sundays departing Saratoga at 6:47pm for Albany, Hudson Valley points and New York City
Northbound:
Train 295 will operate on Saturdays and Sundays arriving at Saratoga at 6:50pm from New York City and points south.
Same-day weekend round trips to/from New York to Saratoga are possible utilizing northbound train #69 and southbound #296
Empire Service, Ethan Allen Express, Lake Shore Limited and Maple Leaf Schedule Change Effective July 1 – Sept. 28, 2019
Due to ongoing trackwork performed by Metro-North, Empire Service, Ethan Allen Express, Lake Shore Limited and Maple Leaf schedules are affected as outlined below.
Eastbound
Trains 48, 64, 238, 244, 250, 252, 254, 256, 260, 280, 284, 290 and 292 will operate 5 to 15 minutes later than originally scheduled.
Westbound
Trains 49, 233, 253 and 259 will operate 10 minutes earlier or 10 minutes later than originally scheduled. For detailed schedule changes, and the most up to date times, please visit Amtrak.com.
Cardinal, Empire and Keystone Service Schedule Changes
Effective July 1 through Aug. 30, 2019
Due to extensive track work schedules are being adjusted to reduce the number of trains operating through NY Penn Station during rush hour periods.
Eastbound:
Train 640 will operate from Harrisburg to Newark, only. No alternate transportation will be provided from Newark to New York.
Westbound:
Train 51 will depart New York 35 minutes earlier than scheduled, at 6:10 am, and will resume normal schedule at Philadelphia.

Trains 63 and 69 will run combined from New York to Albany- Rensselaer on weekdays and will run on their separate, regularly scheduled times on weekends and July 4.

Train 63 will depart Albany 20 minutes later than scheduled on weekdays and 25 minutes later than scheduled from Niagara Falls.

Train 69 will depart at the scheduled time from Albany on weekdays

Train 643 will originate in Newark, with no alternate transportation provided from New York.
---
Travelers' Tip For The Week
In case you didn't know, Amtrak is having a blowout of a sale on fares right now. If you are planning to travel this year, take a look at the available promotions and discounts.
Virginia students can find discounts to and from school via Northeast Regional service.

Discounts on the Capitol Corridor can get you to Oakland Athletics home games.

Book early and save 20% on regular adult fares when you book at least 7-14 days in advance aboard many routes across the country.
I just learned about Amtrak SmartFares. You can save 30% off one-way coach fares. There are new rail deal every week, available only on Amtrak.com each Tuesday through Friday. You can subscribe and save if you would like to receive Amtrak e-mails about promotions in your area. Check out the terms & conditions. before you travel.
I receive regular inquiries from members who call to confirm their membership. Usually after calling 800-USA-RAIL and being told that their membership has expired or that Rail Passenger members do not get a discount.
Make sure your membership remains current. If you have any questions, you can log in to your account online or contact the office at your convenience.

Call back. If you receive an answer that you know to be incorrect. Wait 10 minutes and call back and get another agent. REMEMBER: Since the closing of the Riverside Call Center, a significant number of reservation agents are not Amtrak employees. They do not bring the same levels of experience and knowledge that we have become used to and sorely miss.

Please remember that while our member discount is applied to the lowest available rail fare on most Amtrak trains, terms & conditions apply.
Safe travels!
Have a 'Travelers Tip' you would like to share or have a question/topic you would like us to address, please drop us a message at [email protected] - Attention 'Travelers Tips'.
---
Your Feedback is Important to Improving American Passenger Trains
As you travel, please help us promote the Travel Review with other rail passengers. As you encounter passengers who want to make their positive and negative opinions known, please direct them to www.railpassengers.org/Travel Review. All participants will remain anonymous. If you encounter any problems with the Travel Review, or have any questions, please send an email to [email protected]
Do You Need More TravelReview Feedback Cards?
Please help us to spread the word. We need your help in engaging other passengers when you travel and let them know that their feedback is welcomed by RailPax. To facilitate this sharing of information the TravelReview Feedback Card is now available for you to download and print for regular usage. The card can be given to fellow passengers to introduce the work that RailPax is doing as well as our desire to have their feedback. The cards can also be left behind in stations as you pass through.
The template is in a .pdf format and will open in Adobe document cloud. First download the file and save it to your desktop for easy access. Then print as needed. The original template is formatted for Avery 5871 or 5371 cardstock which are both 2" x 3½" business card formats. Any brand cardstock should function as long as the dimensions match.
If you experience any problem in accessing the file, please send an email to [email protected]
---
Planning a summer vacation including trains (and who wouldn't be?), then you need a copy of Lonely Planet's 'Amazing Train Journeys' guidebook! And with every purchase Lonely Planet will donate 15% of the proceeds to your Association, to help us keep working for More Trains, Better Trains and a commitment to better infrastructure.
Through this beautiful book, you'll experience 60 of the world's greatest and most unforgettable train journeys, from classic long-distance trips like Western Canada's Rocky Mountaineer and Darwin to Adelaide's The Ghan, to little-known gems on regular commuting lines. It's the culmination of asking more than 200 travel writers for their absolute favorites.
Some are epic international adventures, others are short suburban routes along stunning coastline. There are incredible feats of engineering, trains that snake their way through mountain peaks, and even those which have achieved Unesco World Heritage status.
More than just a collection, each profile will give you the practical information you need to experience one or more of these epic journeys yourself -- including ticket options, timetables and stops, plus inspiring photos and illustrated maps. It's all here!
Amazing Train Journeys is available as a book, e-Book or in both formats at a low combination price. And your purchase helps supports your Association's mission too! Remember, Lonely Planet is contributing 15% of all Amazing Train Journeys sales to Rail Passengers! You can order copies by clicking here!
---
SPECIAL PRICES ON CIRQUE DU SOLEIL BIG TOP SHOWS
MemberDeals is having special prices on Cirque Du Soleil shows, available to exclusively for Rail Passenger members. Below is the list of Cirque Du Soleil Big Top Shows remaining this year.
AMALUNA- Oaks, PA Save up to 45%
Under the Big Top at the Philadelphia Expo at the Philadelphia Expo Center July 24 - August 25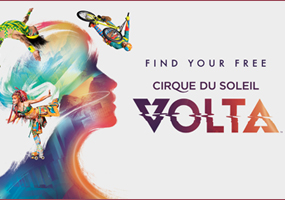 VOLTA - Washington D.C. Save up to 45%
Under the Big Top at Tysons II July 27 - September 29
VOLTA - Atlanta, GA Save up to 30%
Under the Big Top at Atlantic Station October 11, 2019 - January 5, 2020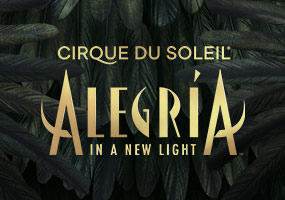 ALEGRÍA - Miami, FL Save up to 40%
Under the Big Top at Hard Rock Stadium December 21 - February 9
Remember, if you want to use these great internet-only discounts, you must be a member in good standing AND be logged in to the Rail Passengers website. If you need help accessing these discounts email us at [email protected], or call the office at 202-408-8362.
---
Openings Available For Rail Passengers State Council Representatives
The following vacancies now exist for state representatives on the Rail Passengers Council of Representatives: Alabama (1 opening); California (6 openings); Idaho (1 opening); Illinois (1 opening); Louisiana (1 opening); Minnesota (1 opening); North Dakota (1 opening); Ohio (2 openings); Utah (1 opening); Washington State (1 opening); Wyoming (1 opening)
If you are interested in becoming more involved in passenger rail advocacy and serving in a Rail Passengers leadership role, this is your opportunity to be considered for an appointment by the Board of Directors to an open state representative seat. There is no deadline to apply and submissions will be considered on a rolling basis as they are received.
Please review the position responsibilities & required qualifications and complete & submit a Candidate Information Statement if you would like to seek a position.
---
"Thank you to Jim Mathews and the Rail Passengers Association for presenting me with this prestigious award. I am always looking at ways to work with the railroads and rail advocates to improve the passenger experience."
Congressman Dan Lipinski (IL-3)
February 14, 2020, on receiving the Association's Golden Spike Award